Do you want to become a nursing assistant UK? A nursing assistant job is not just a job alone. It's an important role in patient care, and it is a vital component in the operation of hospitals, private healthcare clinics, nursing homes, and other facilities. Nursing assistants strive on a daily basis to cultivate compassion and empathy for their patients and to give the best possible level of care. Nursing assistants personally care for patients on a daily basis, which means that you will have the opportunity for a lot of personal patient interactions.
What does a nursing assistant job entail?
There are a wide variety of tasks involved in a nursing assistant job. They usually provide basic care for patients, which can include assisting patients with dressing, feeding, grooming, repositioning, and more. The demand for proficient nurses is a global one. No matter where you are, you will have opportunity to work. But, if you're interested in this career field, you'll need to know all about the day-to-day work involved in the position, as well as the qualities that you need to nurture within yourself to be successful at your job. While the particular role and responsibilities will always depend on where you're working, nursing assistants typically assist patients with day to day health and activities. Some of the tasks that you will be expected to handle are;
Administering medication to your patients
Bathing and cleaning patients regularly
Dressing patients on a daily basis
Serving meals to patients
Repositioning patients regularly
Emptying bedpans
Changing bed sheets
Monitoring vital signs
Responding to the patient calls/requests
Sanitizing patient rooms regularly
Recording information about condition of the patients assigned to your care
Your main duty as a nursing assistant is to act as a bridge between patients and doctors. Your job is to communicate issues or concerns to medical staff and ensure that the needs of the patient are met.
Do you need special qualifications to be a nursing assistant UK?
Yes, you do, unlike in the cases of other jobs in the medical field, you may not necessarily need a BSc in this case. That said, you will need to go through a series of government approved or otherwise accredited formal trainings, in order to pass your examinations and be qualified.
There are also many accredited online nursing assistant training programmes that can help you save time and yet, give you a knowledge of the theoretical and practical side of your job role. Depending on the programme and its validity, you should also be able to practice your craft under the supervision of an experienced professional.
Is it a challenging job?
Undoubtedly so, but then again if something does not pose a challenge for you, it doesn't contribute to your growth in anyway. You may have to learn to be really patient and flexible and you will also have to work really long hours, that may get you drop dead exhausted. Even then, if a patient calls, you will need to tend to them as if you literally came back from a spa day. That's part of your job. A patient looking at you, takes hope and strength knowing that they are in good hands. You have a responsibility to ensure that your patients feel safe and well cared for.
Is it rewarding?
The nursing assistant job, whether it is in the UK or elsewhere, is an extremely rewarding one. Why? Because you get to change the way a vulnerable individual feels, for the better. Nobody likes being hopsitalised, but perhaps, your kindness and competence could make them smile and help make their stay comfortable. Plus, there is no better feeling than watching patients going home healthy and happy.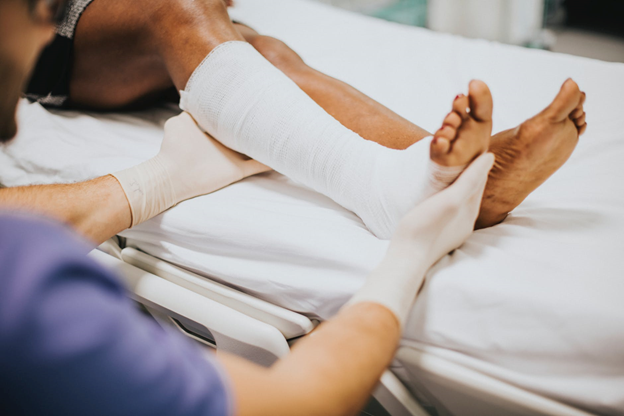 Does it pay well?
All of this is great, but of course, one of the most important aspects that you need to look at, is whether or not your pay is enough for all the hard work that you will undoubtedly have to put in. just like in any other profession the big money and promotions will come with good work and experience, but even to start off with, according to Payscale, the average yearly salary for a nursing assistant is roughly about £16,336 which is not a bad place to start at all. If you are certified, you can hope to be making this in your job. So how can we help your career? We have accredited nursing assistant UK training programmes that can help you further your education and your career. Our courses focus on quality and are easy to learn, not to mention that they are extremely affordable too. You can study at your own time and pace and gain an accredited professional qualification. If you want to know more, you can contact us on info@1training.org